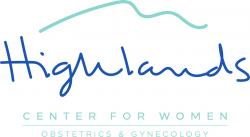 Front Office Coordinator
2018-10-29 Highlands Center for Women,PA 105 Halton Village Circle
Description:
We are a growing OBGYN practice based in Greenville, SC that offers its employees a family oriented environment and the opportunity for growth and development.
The Company: Highlands Center for Women is a private OBGYN practice that offers General Obstetrics and Gynecologic Services to women of all ages. We are well established in the Greenville community and offer a great work life balance.
 We are known for providing top notch personalized care for our patients. It is our mission to empower our patients and encourage them to embrace and celebrate all aspects of being a woman.
The Position: We're looking for a Full Time Front Office Coordinator to join our team. The ideal candidate will have the following skills: Be able to multi-task and prioritize in a fast paced environment, the ability to think proactively and logically that lead to the practice's continued success, efficiently and accurately input data, have a positive attitude and work well in a team environment.
We offer a full benefit package after orientation which includes: Medical, Dental, Vision, 401k, Paid Time Off, Paid Holiday's, and more.
We offer every Friday afternoon off.
Requirements:
High School Diploma or Equivalent
Minimum of 1 year experience as a Front Office Coordinator in Healthcare
Responsibilities:
Answer a multi-line telephone system and handle calls appropriately
Schedule appointments according to established guidelines
Facilitate new patient referrals
Scan appropriate forms and documentation into our electronic medical record system
Maintain patient confidentiality at all times
Help manage the physician schedules
Maintain organization and efficiency of the front office
If you interested and meet the criteria listed above, we would love to hear from you! Please submit your resume via Indeed. We are not accepting calls for this position.
Do not contact this company in solicitation of any product or service.